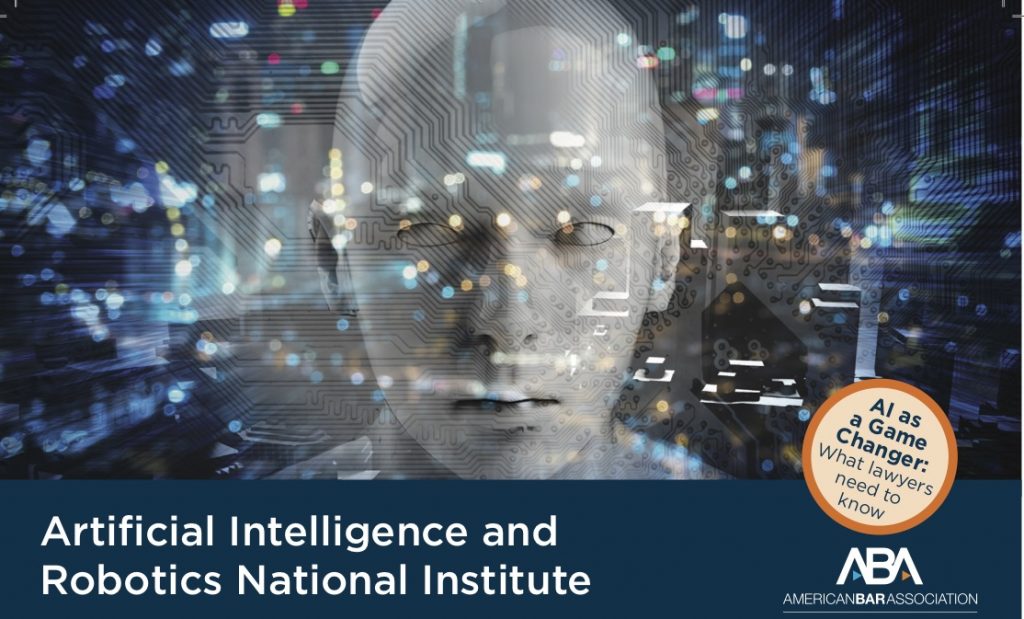 I am pleased to announce another American Bar Association Artificial Intelligence and Robotics National Institute this fall. The Institute is a continuing legal education program, although given the interdisciplinary nature of the program, we hope that many non-lawyers will join us. Because of COVID, the Institute will be online over a series of five Wednesdays with three hour-long panels each starting on September 30, 2020. I serve as Founder and Chair of the Institute. The goal of this year's Institute is to tackle the big artificial intelligence and robotics issues – both today's and tomorrow's.
The online conference format is both an accommodation in light of the inability for us to gather in person because of the COVID-19 virus. We had such deep and meaningful personal interactions at our first national institute, it is sad to not have an in-person event. Nonetheless, we are making lemonade from lemons by offering our program online. We hope the Institute will play to the strengths of an online platform.
First, anyone around the world can attend from a home or office without the need of travel. We hope to spread the word and build a broader community of people concerned with AI and robotics legal issues and public policy. Second, the format offers us the ability to join the Institute with its sister program – the American Bar Association Internet of Things National Institute. On September 30, we are bringing the speakers and audiences from both Institutes together for one large online gathering to talk about the most urgent crossover issues of the day involving AI and IoT. We would not be able to have a joint meeting of both Institutes if we were meeting live.